Some may prefer an app that can function across operating systems and mobile devices. This is where cross-platform mobile app development comes in. But, before you can invest in a cross-platform mobile app, there are some things that you should know.
It is no secret that having a mobile app of late has become a necessity for any business. This is true for any enterprise, regardless of its niche or industry. Whether it is a startup or an established company, the need for having its own dedicated mobile app has never been felt more severely.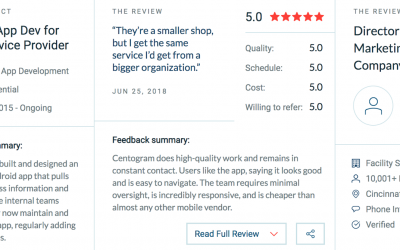 How do you create long lasting customer relationships? The answer seems simple—put your customer and their needs first, and they will have a great customer experience. For our team at Centogram, that is our number one priority. We have a team of...