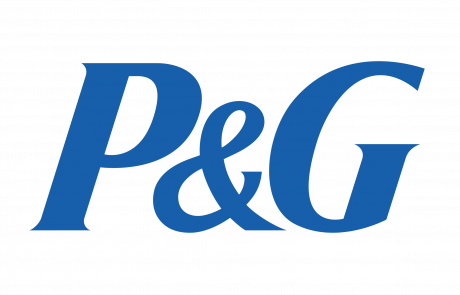 Line Changeover App for Agile Manufacturing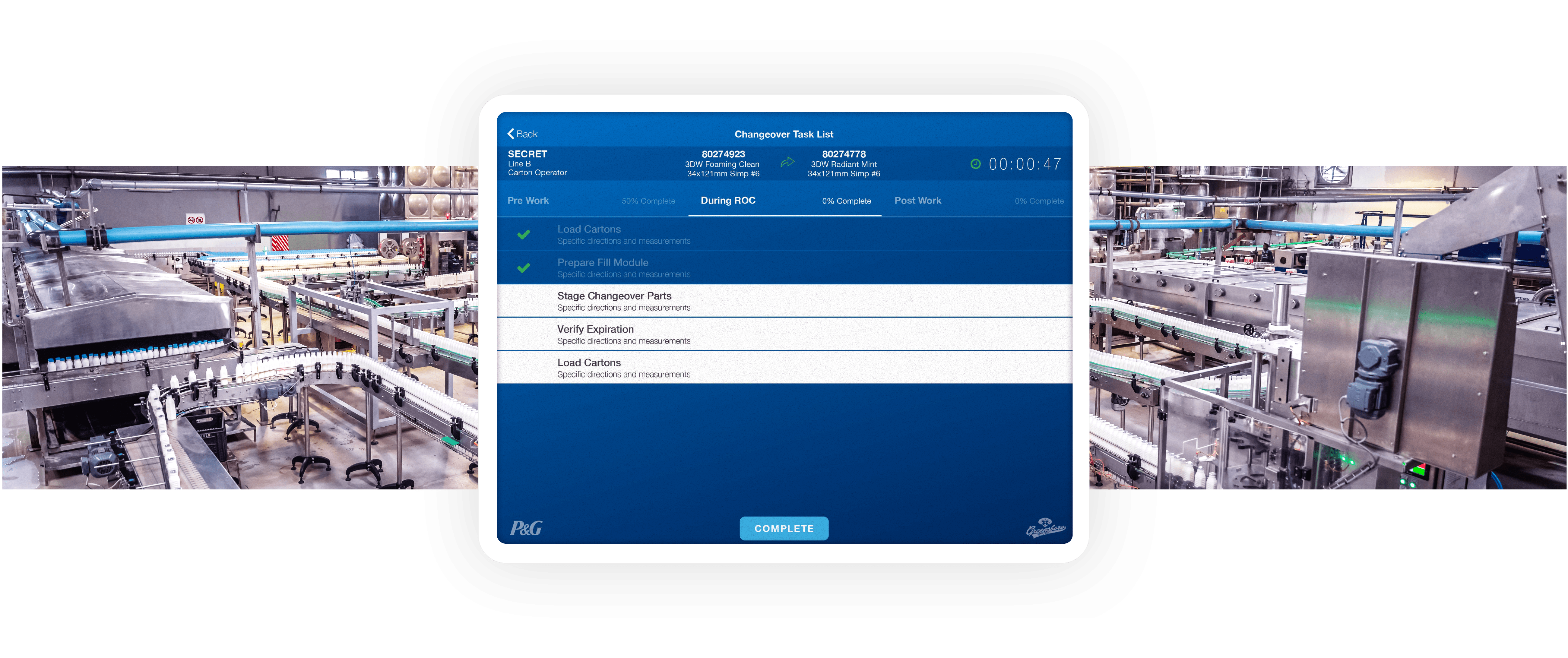 The Challenge
Changeover times can last from as short as few minutes to as long as several hours. Orders change frequently and every second the line is not running money is being wasted.
"Some of the assembly lines were being underutilized or over utilized and the current process did not accurately reflect the real task timing at each station."
The client asked us for a way to automate the process and provide accurate real-time information to help managers to look for potential issues or react quickly to them when they arise.
The Solution
An iOS native app was created to work on iPads that included step-by-step instructions specific to each line member showing only the relevant steps for that person.
Each step of the from–to assembly was timed and recorded by start, stop and duration.
Historical information was recorded for each person to look for areas of improvement.
Real-time reporting dashboards helped coordinate faster workers to other areas allowing for a more flexible machine setup routine overall.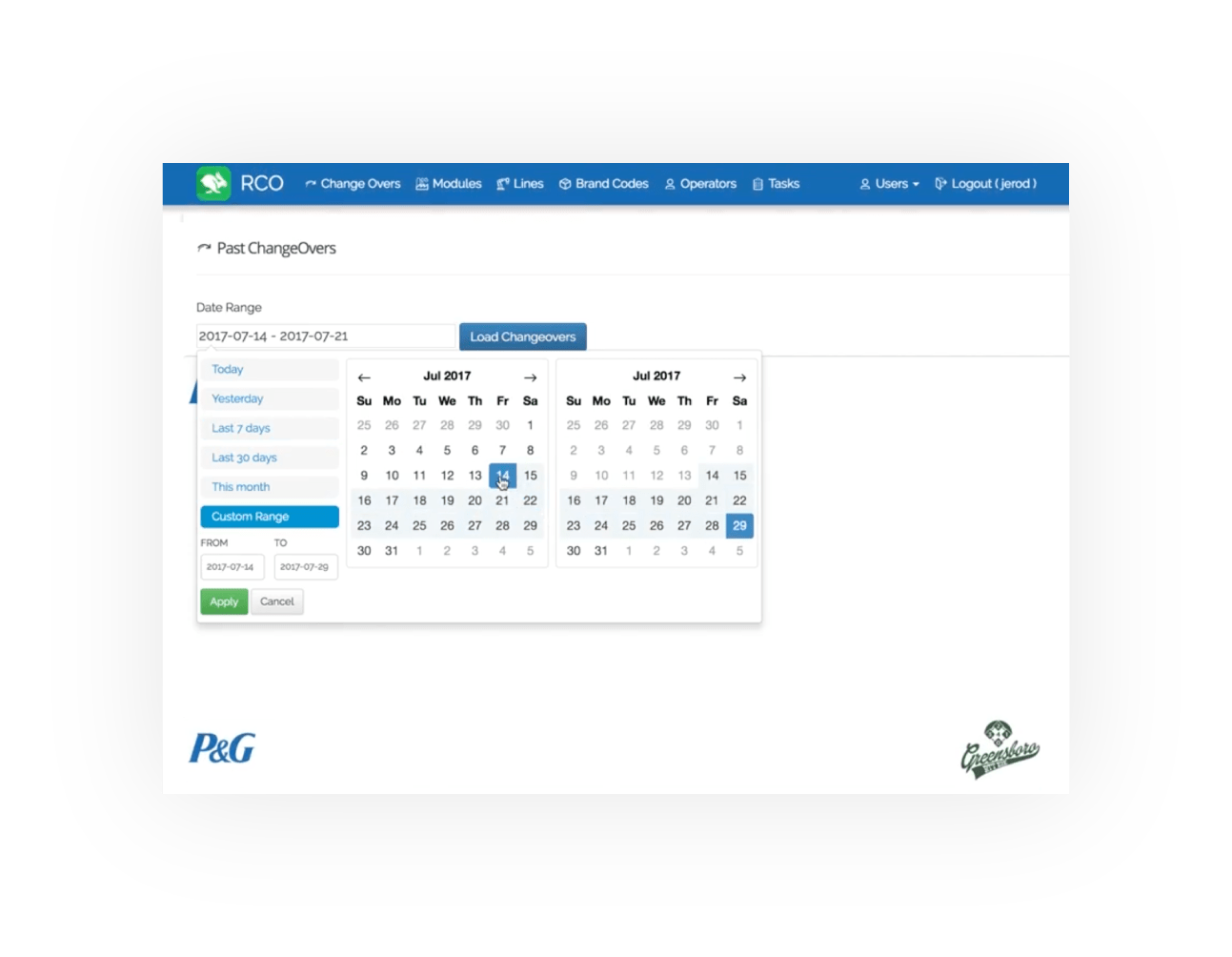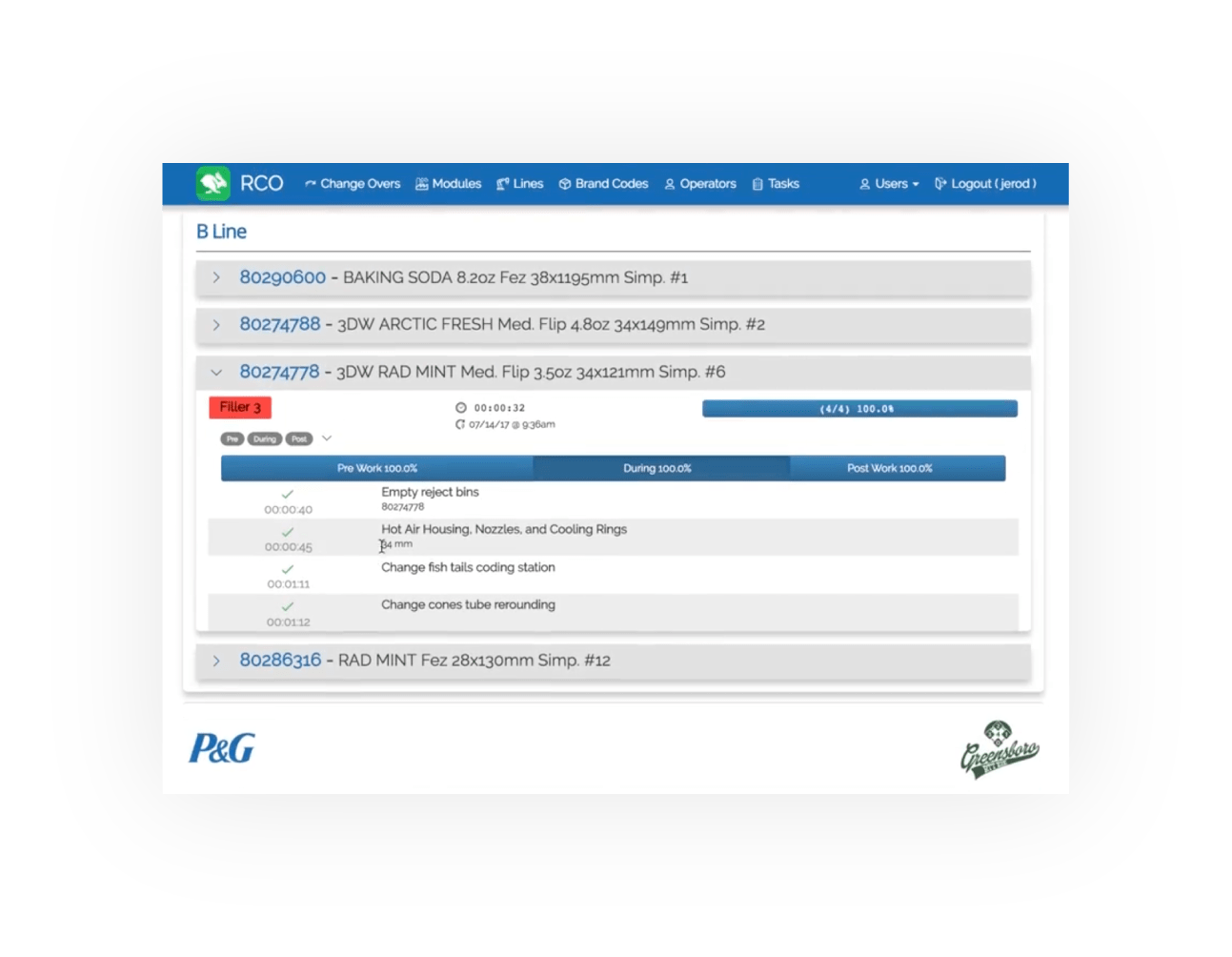 Key Features
A mobile app that speeds up the changeover process and increases employee efficiency.
Employee specific step-by-step instructions • Record each step of the process
Collect and visualize historical data
Real-time reporting dashboard web app
Single Sign On (SSO)-client communication